Bernie App Helps You Win Hearts and Minds When Camvasing
Bernie App Helps You Win Hearts and Minds When Canvasing
Bernie 2020 Campaign – There's An App For That

Get it Right Here
Better watch out now 'cuz we're using technology, Trump!
You can use the BERN APP to keep track of active conversations about Bernie. This app organizes your canvassing and calls.

Our campaign launched a game-changing organizing tool a few weeks ago that simplifies the process of winning votes for Bernie.
This is how easy it is to sign up: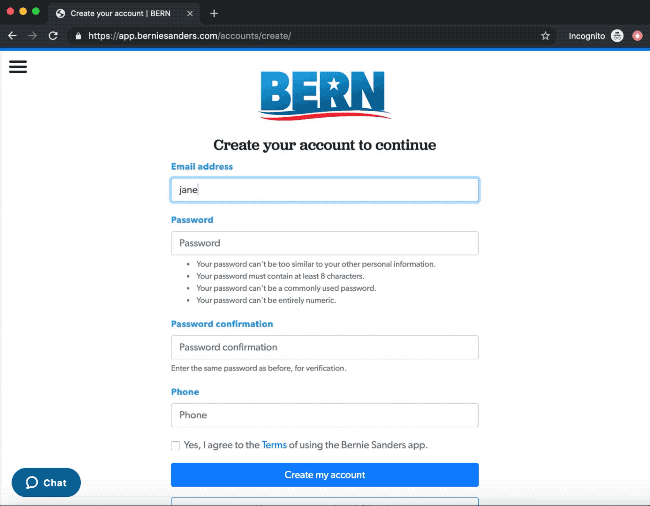 And once you're in, it's easy to start finding supporters for Bernie:
You can use the BERN app to keep track of conversations you have about Bernie with people in your community.
It's the same process as canvassing or making phone calls – but you can do it whenever and wherever you want.
Will you join thousands of people across the country who have signed up for the BERN app and start organizing today?
After signing up, you'll be connected with a trained Bernie 2020 volunteer to hear about how you can start organizing specifically in your area.
Thank you for playing an essential role in the bottom-up organizing that will be fundamental to electing Bernie as the next president of the United States and transforming our country.
In solidarity,
Team Bernie
---
Paid for by Bernie 2020